A SECULAR
The difficulty comes from the few colors at the disposal of the cartonnier. It is therefore not only a extremely sharpened sensitivity to the color that she has to hold, but she has also to master this combinatorial science that makes her choose in a restrains choice the different combinations that will reply to the effect sought-after.
With her perfect knowledge of the colour range the cartonnier takes up the challenge of the most harmonious use of it.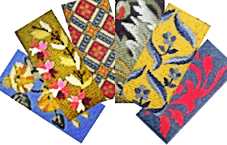 Glasses case by Annie Bouquet for Tapestry from France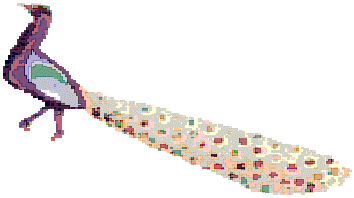 MASTERY
Nevertheless, we have only to admire these sumptuous XVth to the XVIIIth century woven tapestries to realize the extraordinary possibilities of this art of the combination
A limited choice of
colors does not prevent
in any way
the highest expression
of the beauty.